About Course
The trade in physical commodities is important for global economy. There are fundamental raw materials from which we build and power cities, run transport and feed ourselves – the basic stuff of life. Commodities are basic products, but not every basic product is a commodity. So what makes them different? It is important to stress their physical nature. Ultimately, one way or another, all commodities come out of the ground. Fundamentally, these are products created by natural forces.
There are certain implications in commodity market- 1) every shipment is unique – its chemical form depends on exactly when and where it originated 2) There is no such thing as a standard physical commodity. To be saleable, commodities have to be put into a usable form and moved to where they can be used, at the time they are needed.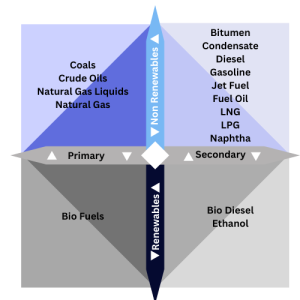 COMMODITIES FOR HEAT, TRANSPOR
T, CHEMICAL MANUFACTURING AND ELECTRICITY

Physical commodities come in all shapes and sizes, but they also have certain characteristics in common:
They are delivered globally, including by sea, usually in bulk.
Economies of scale favour bulk delivery. The cost of transportation makes location a significant pricing factor.
Commodities with similar physical characteristics are exchangeable, but these are not standard items. Exchanging them may have an effect on price and quality.
There is no premium for branded goods. Pricing is determined by product quality and availability.
They can be stored for long, in some cases unlimited, periods. It is these characteristics that make commodities suitable for trading in global markets.
Show More
What Will You Learn?
You might have come across jargons like NIFTY, SENSEX, MCap, Short selling, IPO and so many more. The concepts seem to be difficult to understand but are actually very easy to understand if you try to relate it to practical examples. The course will be helpful for beginners looking to start investment in stock markets and it is also useful for learners from a non-finance background.
Course Content
Fundamental of Commodities
Student Ratings & Reviews
No Review Yet